As the official language of 21 countries, Spanish continues to evolve and establish itself as a globalized language. There are currently 577,256,327 Spanish speakers in the world according to a 2018 report from the Spanish government's Cervantes Institute. This figure is five million more than the previous study published in November 2017. Although the number of Spanish speakers is on the rise, it's important to note that within the single language are significant differences in speech. Grammar to expressions vary within the Spanish language highly dependent upon geography and migration. In addition to vocabulary issues, there are words or phrases that are actually inappropriate in some countries but not in others. In translation, the most common Spanish variants include LATAM, Mexican, U.S., European or Iberian, and neutral.
So what variant is best for your translation and localization needs? Let's take a closer look at Spanish variants around the world.
What is LATAM Spanish?
The culmination of Spanish, Portuguese, and French, Latin America is a group of countries that stretch from the northern border of Mexico to the southern tip of South America. There are 33 countries in Latin America and the Caribbean today, according to the United Nations. Out of these 33, Spanish is the official language of 18. Because the territory is so large, there is no "uniformed" Spanish. Every country's dialect is unique and varies greatly. In order to cater to the majority of Latin American Spanish speakers, translators developed what is referred to as "LATAM Spanish". This "Generic LATAM Spanish" avoids country colloquialisms but still sounds familiar with the general audience. LATAM Spanish is considered to be a broader variant than Mexican Spanish.
When localizing cultural references such as food, pop-culture, legal, and marketing texts, in-country linguists may be best to accurately reflect the target country's expressions. However, in many cases, LATAM Spanish will suffice for the localization.
What is Mexican Spanish?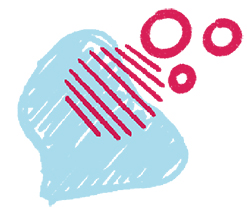 Although Mexico is considered part of Latin America, the region has a variant all of its own. From vocabulary to idioms, there lives a dialect that is unique and specific to the country. In many cases, Mexican Spanish is the selected variant because of its large demographic and reach. When compared to other Spanish-speaking countries in the Americas, Mexico is ranked first. In the U.S., Mexican Spanish is often studied in schools more than any other dialect. This variant works perfectly for a Mexican audience but won't effectively garner desired results in other Spanish-speaking markets.
What is U.S. Spanish?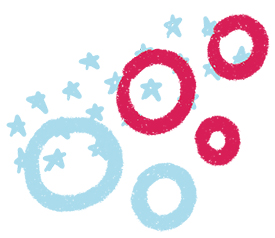 At over 50 million Spanish speakers, the U.S. now has the second-largest Spanish-speaking population in the world. There is a misconception that its proximity to Mexico means the U.S. Spanish variant is predominantly a Mexican variant. In actuality, the U.S. displays vibrant influences of Puerto-Rican, Dominican, and other Latin American countries. The influence of Hispanics who have migrated to the U.S. from various Latin American countries over generations has cultivated a Spanish variant of its own. The coexistence of the English and Spanish language has also transformed the way U.S. Spanish is spoken and written. The most distinct characteristic of this variant is that it reserves many of its the English formatting conventions such as date, decimals, time, and even capitalization.
What is European Spanish or Iberian Spanish?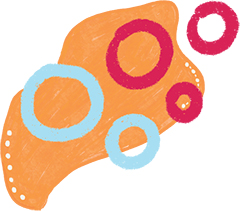 European Spanish (or Iberian) is truly unique because it is the most isolated dialect from the rest of the variants. The Spanish spoken in Spain is called Castilian, a term that refers to the province of Castile located in central Spain. It is said that the Spanish language originated there.
Take an in-depth look at its vocabulary, grammar, and phonetic in our blog post Latin American Spanish vs. European Spanish.
What is Neutral Spanish?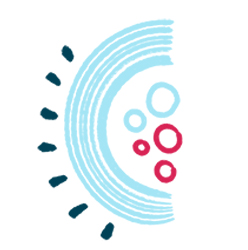 Neutral Spanish is the "universal" variant. From the U.S. to Europe to Latin America, this variant can be understood on a global level. Neutral Spanish is the attempt of linguistic authorities to standardize the language across borders. Determining a common vocabulary is designed to ensure maximum understanding amongst speakers and readers, cutting out local variations and colloquialisms.
For technical and specialized texts, a universal Spanish could be acceptable. Unlocalized variants that don't reflect specific regions or communities also work well for the translation of informative texts such as instruction manuals, medical prospectuses, and the description of products.
Despite offering an efficient solution for technical information, this model is not recommended for translations related to artistic or creative activities such as literary translations, film subtitles, video games, and advertising. Failure to localize can disrupt engagement and negatively impact source credibility.
In conclusion, know your audience!
Neutral Spanish is an acceptable practice that most Spanish speakers will easily understand. However, to truly resonate with an audience, it's best to localize to your target market as closely as possible. By taking the extra step to understand and learn the culture as well as the dialect of the target market, you will create materials that genuinely relate to audiences. Your audience will feel closer to your message and your business will gain a higher opportunity to engage. A strategic and successful campaign will be the launching pad to expand to more countries and craft messaging to new local audiences.
When launching a project, marketing campaign, document, book, or movie in a Spanish-speaking market, be sure to do your research. Depending on what you're creating, you may need to use a more localized Spanish dialect for maximum impact.