Education can be spread in many ways. From the lessons we teach our children at home to traditional classroom settings. More and more, we're turning to technology to increase our opportunities for education. And that education doesn't have to stop after you walk across the graduation stage. E-learning courses can help users pick up new skills or master foreign subject matter from anywhere in the world. These digital courses are particularly helpful for teaching employees how to use new software or aiding them in understanding safety training. If a creator wants their course to have a global reach, there are tools like Articulate Storyline that make the localization and translation of e-learning courses a much simpler process.
What is Articulate Storyline?

Articulate Storyline is an authoring tool. Similar to Adobe Captivate and Lectora, Articulate Storyline is one of the most popular authoring tools for e-learning courses. One of the main features of this software is that it exports the content of e-learning courses into different file formats. Then, translators can use these files to complete the localization process efficiently. Once the text has been translated into the new language, the new text can be imported to Articulate Storyline. By allowing the user to export all text found in an e-learning course, both time and money can be saved.
The Features of Articulate Storyline
This handy software has some powerful features that translators can take advantage of. One such feature allows users to export courses into a .xliff file. This file format can be used with most CAT tools. E-learning course creators can benefit greatly from the use of CAT tools as they help increase productivity, save money, and improve consistency and accuracy.
Another benefit of this software is that it has a text-to-speech feature that offers an alternative to actual voice-over content produced by a professional. While this type of audio will not be as vibrant as that recorded by a professional, it can be helpful to use this feature to catch any mistakes in the text or to calculate what the duration of the slides should be. Ideally, this audio will later be replaced by a real voice-over recording.
Best Practices for Using Articulate Storyline
The translation of e-learning courses is a complicated process, so when you use Articulate Storyline, you should keep some best practices in mind. One of the most common mistakes that occur when using this tool relates to formating. In order to properly translate and import the file back into Articulate Storyline correctly, the text in the third column must be translated. If you alter any of the text in column one or two, the translated file will not import correctly.
Another important misstep to avoid is forgetting that the exported file only contains the slide content. You'll want to localize the text labels of the Articulate Storyline player, such as buttons, tabs, and messages. This is how you can start this process.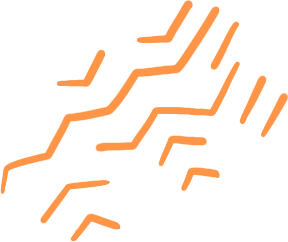 If you've produced a course that has an audio component, you will still need to record the script in the target language and will have to import the new audio files. You'll want to make the necessary adjustments to ensure that the foreign audio files synch up properly with any on-screen text or graphic elements found in the course.
Last but not least, before publishing a translated course, it is essential to run the course through QA testing. Ideally, a linguist who is a native speaker of the target language, will do a final quality check to make sure that any mistakes are caught and that the learner will have a smooth experience without interruptions to their learning.