As the US workforce evolves, employers need to evolve with it. Hispanics are the fastest-growing US-born segment of the US population and as of 2018, Hispanic workers accounted for 17.5% of the US labor force. Because of this growth, and the fact that researchers have discovered that businesses that prioritize diversity can benefit financially, it is important to adapt on the job resources for Spanish speakers.
Millennial Values are Key to Employee Retention & Engagement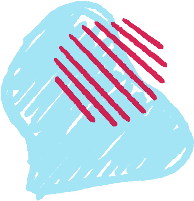 While having a high employee retention rate and a staff that is engaged in their work is always important, it is especially important now that millennials are the bulk of the workforce. Like all generations, millennials have their own unique set of values (although it is expected Gen Z will follow in their footsteps). To help employees feel a strong sense of personal engagement, and lower turnover risk, it's essential to understand what millennial employees value.
For millennials, it is important to feel valued and as if they have opportunities to connect with their managers or superiors in a way that feels personal to their career and benefits their progress in the workplace. They're looking for more than just an annual review in terms of feedback and guidance. Millennials are also team players and they want to advance the welfare of their entire team, as well as their own welfare at work.
This millennial generation wants to feel like they belong and are a part of a group that shares their interests, values, and goals. Employers can take advantage of these desires by finding ways to cultivate a sense of community for their employees. One way to foster a sense of respect for employee values and create a feeling of belonging is by speaking their language and providing proper safety and HR materials for employees.
Why the Translation of Company Communications is Beneficial
As the Hispanic workforce grows, it is becoming increasingly important to provide HR materials, as well as any safety training or manuals, in Spanish. As most of these materials only require a one-time translation (they can be used any time new hires join the organization), this is not a huge endeavor and is worth the benefits of employee satisfaction. Previous translations can be used as a base if updates are needed down the road, which makes the continued translation of these materials very sustainable.
There are many other benefits associated with translating these materials. The proper distribution and understanding of both HR and safety materials are imperative for avoiding dangerous accidents or costly lawsuits. On an equally significant note, they can help create a culturally inclusive work environment. Businesses need to ensure that their Spanish-speaking personnel understand their company's policies, procedures, forms, and internal communications clearly in order to have productive, happy, and safe employees.
Other Solutions For Boosting Employee Engagement & Loyalty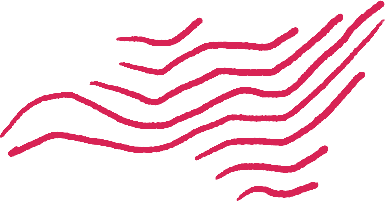 Alongside the translation of HR materials and safety materials into Spanish, there are other steps employers can take to make all of their employees, including any Hispanic employees, feel respected and valued.
Developing benefit designs that account for the extended family make-up of many Hispanic millennials
Implementing effective diversity training programs
Creating diversity councils
Establishing top-down diversity targets for recruitment and retention
The translation of important work materials into Spanish is imperative for building a diverse and engaged team of employees. Providing accessible training and support to Hispanic employees is an investment that is bound to make returns when it comes to employee performance, contentment, and retention.