Clinical trials are an undeniably important step towards making medical progress. However, that progress can not come at the cost of trial participants. The participant's ability to understand everything a medical trial involves is equally essential. A proper translation of clinical trials is a necessary step in creating a safe clinical trial. Especially in low and middle-income countries, where patients may only have access to medical care through clinical trials. There is the research needs of pharmaceutical companies and academia to consider as well. But at the end of the day, the needs of the participants are of the most vital importance.
The Stakes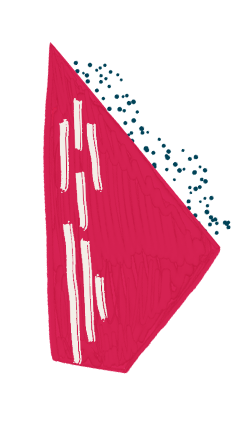 There are regulations in place designed to protect patients who take part in a clinical trial. Protecting patients through a well-designed clinical trial is of the utmost importance. Legitimate translation of clinical trials can help avoid dangerous mistakes. The following steps of a trial require careful consideration because if there is a failure to meet the ethical and specified guidelines, there is the danger of incurring health risks and even causing patient fatality. Generally, Patient Reported Outcomes (PRO) have to be evaluated. The drug must also be determined as safe for human consumption.
The risks of mistranslation can include:
The improper translation may cause the patient to not understand or properly follow instructions.

The likelihood of appropriate follow-up and treatment of any side effects of the trial decreases.

There may be disparities in the prescription and administration of the study preparation.

Aside from the participant's needs, faulty translation can cause damage to the credibility and economic revenues.
The Reach
In recent years, more and more clinical trials are not held in their country of origin. The 20 largest pharmaceutical companies based in the United States conduct one-third of their clinical trials solely in foreign locations. It has also been found that the majority of study sites are outside the United States. This shift to holding foreign trials means proper translation services are necessary to accurately implement and portray the outcome of a clinical trial. Foreign trial locations may have different languages and cultures which can lead to confusion. A clinical translator can also help interpret PROs.
Source: clinicaltrials.gov
The Regulations
The obligation to translate documents related to clinical trials may vary from country to country. But in the United States there are set guidelines. Any documentation used for patients or investigators must be in the local language. When research by US companies is conducted in another country, the FDA still requires the company to comply with ethical standards.
While it may be tempting to conduct a trial without complete translation, this is the wrong course of action to take. Skipping proper translation of clinical trial efforts to reduce cost or time spent on a trial can be detrimental to a trial's outcome. Translation services should be involved at many stages, including clinical research, regulator submission and review, production, and marketing. Improving your trial's quality with translation services can in fact save more time and money than skipping this important step. Reducing the chances of facing a lawsuit or rejection by regulators are two more benefits of using a qualified translation service. But the safety of the final product and the trial itself should always be a company's top priority.