Because millennials are the first generation to grow up with technology at their fingertips, e-learning is a productive and positive way to conduct employee training. Providing staff with the proper resources for on the job training is a win-win for the business. They'll walk away with an empowered and skilled workforce. At the same time, their employees will feel confident that their company respects their contributions and is supporting their career development. Let's take a closer look at why e-learning for millennials is such a good fit.
An Evolving Workforce
By 2025, millennials are expected to make up 75% of the global workforce, so savvy employers should start prioritizing how millennials like to learn and work. Not only is the American workforce relying more and more on millennial workers, the workforce is also beginning to shift across other demographics. In recent years, hispanic workers made up 17.5% of the US labor force. Because so many hispanic millennials are a vital part of the US workforce, it's important that employers provide resources that suit this demographic's unique needs.
Creating Effective Trainings
In order for employee training to be effective, e-learning creators should include elements tailored to their target audience. Who their target audience is will vary based on who they've hired, but it's safe to assume most companies have millennials on their staff at this point. E-learning courses in particular often appeal to millennials as training conducted through online courses or mobile apps are often personalizable, flexible, and highly engaging, which are all traits that millennials crave. Their comfort with technology minimizes complications during e-learning training and allows them to learn where and when is best for them and at their own pace.
To create effective training for millennials, employers should aim to utilize the most engaging e-learning techniques, such as gamification. They should also embrace social aspects of training by encouraging staff to engage with each other while learning through communication platforms and leaderboards. Evaluating progress throughout e-learning training can also be effective and motivating for students, as they can easily go back and review any information they didn't understand before their evaluation.
Why Course Localization Matters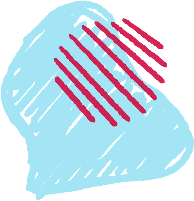 When it comes to making e-learning courses that are tailored to their employees' needs, businesses may want to consider localizing their e-courses. The localization of e-learning courses goes far past simply translating materials. Localization takes intent, context, and culture into account, creating a much clearer and more effective learning experience.
Localization can touch a variety of areas of an e-learning course, from written content, to graphics, to audio, to units of measurement. Localizing e-courses specifically for their Spanish variant is particularly important. Doing so can help native Spanish speakers understand their training fully and make employees feel more connected and valued by their company. Investing in localization is both cost and time effective, because it can lead to higher employee engagement and lower attrition rates.