While we've been working on an exciting project for over a year now, there is no time like the new year to reveal what we've been up to! Everyone at Terra couldn't be more thrilled to welcome the new year with a brand refresh that we think our staff and clients will love!
Join us, as we share why we underwent this change, what the process looked like, and what it means for our clients.
Reasons for the change
Marina Ilari, CEO of Terra Translations, wanted to refresh our brand to ensure it shows the world who we are. "I'm so excited about the brand refresh because I think it truly represents who we are as a company with a dynamic, young, and innovative team," Marina explained, "I think this shows more authenticity because it shows who we are as a team and I hope people that interact with us will see that as well."
Colleen Beres, Director of Business Strategy at Terra, noted that a branding change is a key part of Terra's evolution, "Terra Translations has been growing rapidly over the last few years," Colleen said, "We are not the same company we were 10 years ago or even three years ago. So it was time for us to align who we are internally to what the world sees." Colleen also expressed that this brand refresh is an opportunity for us to share our excitement and show the world that we are an innovative, fun, and collaborative place to be.
Building the new brand
Tracy from Savage Solutions, the strategic marketing agency that oversaw our rebrand, was there from start to finish to make sure our voice, brand architecture, and messaging better aligned with our updated brand. This rebrand was an extremely collaborative process between the Terra and Savage Solutions teams. "For me, as an art director, being part of meetings with Terra and then getting all the feedback from interviews, was essential because we take all of that into account to make sure that your messaging, your voice, and your tone really aligns with the visuals," Tracy shared.
Tracy's goal was to highlight our unique company culture, "You're a large company, but you're such a close knit like family vibe, and I wanted to make sure that that came out in the refresh," Tracy said.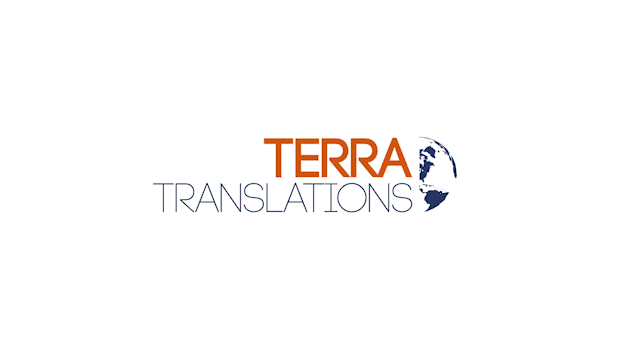 Matt from Savage Solutions explained that the process to build a brand refresh starts off with a lot of discovery calls and research, "That's where we get the true personality, the true feelings, the values, what the team believes in… that really flows into the messaging, into the voice, and into the core values, and mission statement, which ultimately, once we know what we sound like, what we believe in, the images, and the visuals just match that," Matt explained, "So that whole process of discovery to final logo, final brand is really collaborative."
While we're thrilled with the rebrand as a whole, Marina is particularly happy with the logo that Savage Solutions developed, "The A and R are together almost like they're holding hands and to me that speaks to partnerships," Marina said, "It speaks to friendship, and that we're in this together. And I really think that represents who we are at Terra when we're working with you. We are holding hands together."
Mariana Horrisberger, Business Development Manager at Terra, is particularly impressed with our new color palette and the custom doodles that Savage Solutions created for us. "I'm most excited about our new colors and our new doodles," Mariana said, "I think that they're going to let us be more creative and more expressive with our client-facing documents and even with the internal documents. I feel it's just more authentic to who we are and I think it's going to let us express ourselves more."
Mariana continued, "Our current clients can still expect the same level of quality and commitment to our work and to the level of dedication that we currently employ in every single project, but I also feel like our potential clients will see who we truly are and they will be able to see how we're not just your everyday translation company, we are more human. We have our personalities and we let them show and we want our clients and our potential clients to see that too."
Our partner
We collaborated with Savage Solutions on this rebrand, who we met through an organization we're both members of—Scale Up Milwaukee. Savage Solutions is a creative firm located in the Third Ward, Milwaukee, Wisconsin, mainly focusing on branding, establishing, or reestablishing brands. They spend most of their time repositioning brands out in the wild, whether online or in retail.
When it comes to the Terra rebrand, Cory, Founder of Savage Solutions, explained that, "There was a modernization that had to happen from your visual aspect that you were already living and doing and breathing." Cory's goal was to push Terra forward, "The maturity of professionalism that the brand represented was one of the things that we wanted to make sure that we portrayed, but still having a little aspect of fun that goes along with it." Upon connecting with Terra, Cory was surprised to see how much fun our team has as a virtual organization even though we all work remotely.
"Because as an organization that is so virtually based, you guys still seem to find a way to have fun." "We landed on a page where you guys are doing videos that just blew us away on the humor. It's something that people might not think is humaneness and the personality that your brand had wasn't being portrayed in the way that it was represented visually. So we wanted to bring out a little bit of that personality and a little bit of fun."
What does it mean for our clients?
During our rebrand we refreshed our brand positioning statement to make it clear just how important the client experience is to us.
"I think Terra and our clients are going to benefit from the brand refresh, because it truly feels authentic to us," Mariana said, "I want our clients to look at the new website and go, this is totally you guys…So I'm really excited about getting feedback from our clients and a lot of teammates as well."