When preparing to launch a game in a new locale, going a step past translation into localization is necessary to help a game connect with a new audience on a deeper level. The localization process not only translates the source material into a new language, but makes important adjustments to the content to take historial, religious, and cultural elements of the game into account. To make the localization process simpler from the get go, here are some steps game developers can take when handling the source language and development.
1. Keep Future Localization Needs in Mind From Day One
If game developers can attempt to foresee any potential locales a game will be launching down the road, they can make the future localization process much simpler. It's important to know what game elements are cultural and try to predict any "cultural clashes" with other markets that may occur. If you already know which elements could be problematic, you can later focus on adapting those to the new market or just avoid that market altogether and focus on launching in markets that are more similar to yours.
To predict promising locales before launching, it's important to analyze the target market in terms of game genre preferences, growth in the last few years, potential revenue, and other key elements. What works for other developers will not necessarily work for you. You have to keep the unique characteristics of the game and the target market in mind. It's a question of finding the ideal match for your game. This research can help you get an idea of what your future localization needs might look like.
2. Keep Small Details in Mind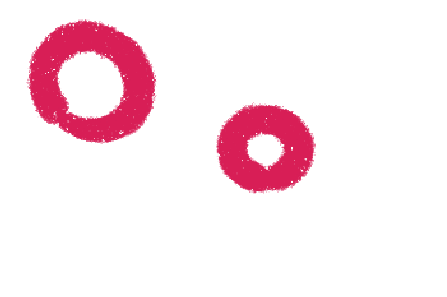 While it's understandable why elements that could cause offense, such as religious or cultural references, may be your priority when creating a game that is primed for localization, you don't want to forget the small details. You may need to adapt dates, time, numbers, and units of measurements during the game localization process. The formats for dates and units of measurement tend to differ across most languages, so as small as these details are, it's important you keep them top of mind.
3. Watch Out for Text in Images
If there is any text used in images, it's likely you'll need to localize that text as well. If you're planning to launch in many different locales, it may save your localization team a lot of time and effort if you can avoid enriching images with text. Your graphics team will also be impacted, as they will have to redesign any images with text from scratch. In some cases this effort may be worth it, but you'll want to think carefully before adding text to too many images.
4. Build a Glossary Early On
Whether or not you're planning on localizing your game content, creating a glossary early on in the game development process is key for maintaining consistency throughout the game. Having one will also make the localization process go much smoother. A glossary contains in-game terms and concepts such as character names, items, statuses, and artifacts that need to be preserved consistently. Being able to reference this glossary throughout the game development and localization process will keep everyone on track.
Internationalization, which is the design and development of a product or type of content keeps localization in mind from the get go. Setting up an internationalization process right away can help prepare your game for the localization process. For example, from day one you can avoid the use of concatenations in English that are extremely challenging for localization as they don't transfer to most languages.
5. Communicate clearly
To help the localization team succeed, game developers need to be willing to communicate. It can be helpful to assign a point of contact that the localization team can turn to with any questions about the game. That way, the entire development team doesn't have to worry about fielding questions and the localization team knows exactly who will be able to assist them. Another option you have available to you is implementing query sheets, which can facilitate organized and effective communication between everyone involved in a project. A query sheet is usually an online form or spreadsheet that tracks important details, status updates, and questions and answers about a project. This is a great option if you're localizing the same game into multiple languages at the same time.
On any type of localization project, it is helpful to make any assets such as images, videos, walkthroughs, screenshots, and term bases with descriptions available to the localization team. That way, they have every resource they need to do the best job possible. Style guides can also be a valuable resource for the localization team.