Virtual reality (VR) refers to a simulated experience that can either be totally different or very similar to the real world. It is achieved by creating a sensory environment using primarily sight and sound to create an interactive and immersive experience. VR is rising in popularity day by day and by 2025, the VR industry is expected to be worth more than $22 billion. One reason for this industry's continued growth in popularity is due to VR's endless potential to create experiences and immersive environments, as these headsets can make it easier to integrate games into education, entertainment, and many other endeavors.
Standard VR systems tend to rely on VR headsets in order to generate the realistic sensations that create the immersive environment that VR is known for. VR headsets generally include what is known as a head-mounted display (HMD). This HMD is a wraparound headset that blocks light and real-world images so the user can focus on the virtual world they are entering. During 2022, it's anticipated that consumer AR/VR headset shipments will reach 13.24 million units.
It's also expected that over time as improvements to VR hardware are made (such as designing smaller and more stylish headsets) and as they become more affordable, that interest in this industry will continue to grow. For example, a less cumbersome device may increase popularity in healthcare training such as training simulations for surgeons.
Let's take a closer look at the applications and industries that VR can apply to, as well as why localization for VR is becoming a growing need.
Applications and Industries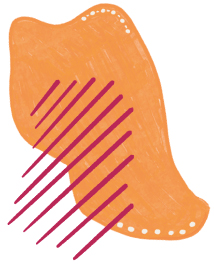 These are some of the industries that are embracing VR:
Entertainment. VR is especially common in the gaming sector as VR can create an exceptional game experience for players who want to immerse themselves in the world the game takes place in.
Training. The learning and development possibilities of VR are nearly endless—especially for providing a more hands-on corporate training experience.
Tourism. Imagine being able to make someone feel like they are visiting your city and encourage them to visit by introducing them to your most exciting sites virtually.
Well-being. A more immersive wellness experience can be found when you combine VR with apps that help guide meditation, workouts, mindfulness, and relaxation.
E-learning. Many students engage with their learning materials and retain them better when using VR during the e-learning experience.
VR Localization
The fact that more industries are adopting VR and with headsets becoming more affordable, it is natural for this technology to reach new markets and people that speak different languages. This is where localization comes in.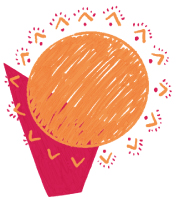 When someone is engaging with an immersive experience, you don't want them to become confused by language or prompts they don't understand. Localization makes it possible to translate elements like prompts, buttons, in-app menus and messages, narration or voice-over cues in the app the consumer uses. Anything that requires interaction on the part of the user needs to be easily understood by them or else you risk your message not coming across clearly, or the user not being able to properly navigate the experience—all of which can lead to the user leaving a bad review of the app. Content in the app store also needs to be localized, as the app store description helps them select and decide to purchase the app. Making sure this text is in a language the user understands can make a difference in the total number of downloads.
As VR adoption continues to expand and more industries realize the potential it has, it's only a matter of time before the localization needs in the industry also increase. This is key to ensure access to this technology and its applications are not restricted to English speakers only, making these virtual worlds into more inclusive and diverse spaces.