If you're an app developer or company that benefits by having customers download your mobile app, then you will want to pay more attention to the Brazilian market. The extensive use of mobile phones, and consequently apps, in Brazil makes this one of the hottest mobile app markets in the world. Localizing your apps into Brazilian Portuguese in order to capture this huge market that loves apps so much is a gold mine of opportunity.
Let's examine exactly why Brazil has so much mobile potential.
High Amount of Time Spent Using Apps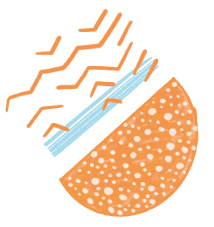 According to recent research, Brazil spends more time on mobile apps than any other country. When it comes to time spent on mobile apps, Brazilians spend an average of 5.4 hours each day connected to apps. This leaves app developers with a very captive audience if they take the right approach to localizing their apps for the Brazilian market.
Access to smartphones in Brazil has been growing over the years, which is contributing to this high usage of mobile apps. In 2019 alone, Brazil's smartphone growth exploded by 11%. With expected continued growth in regard to smartphone access, the potential to thrive in this market is seemingly endless. By 2023, cell phone sales in Brazil are expected to expand massively, with four million Brazilians owning a smartphone.
An Affinity for Mobile Shopping
One way Brazilians utilize their mobile devices is by shopping from them. In 2019, mobile sales surpassed $7.6 billion in revenue and accounted for 32% of all ecommerce payments in Brazil. With the majority of Brazilians preferring to make purchases over an app (78%), because of how efficient and straightforward the process is, it's safe to assume that this trend of shopping from smartphones will continue to make an impact.
All of that being said, you need to get the mobile shopping experience right if you want loyalty from Brazilian customers. More than half (53%) of Brazilians are willing to pay more for a product or service if the user experience is better, this is 12% higher than the global average. If you can properly localize your apps in a way that makes the mobile shopping experience easier and less stressful for Brazilians, you're off to a really strong start.
A Deep Love of Mobile Games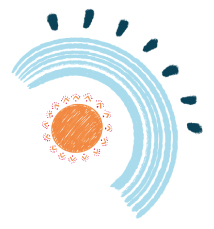 While mobile app usage varies, Brazilians are particularly enamored with mobile games. Brazil is the world's largest Portuguese-speaking country and only one in 20 Brazilians speaks English. Because the majority of the Brazilian population does not speak English and really values localized content, it's important for mobile game developers to have a localization and culturalization strategy in place. In order to make a mobile game appeal to Brazilian gamers, and to ensure they have a high quality experience, you must localize your mobile game specifically into Brazilian Portuguese (as opposed to European Portuguese). This is especially important if you hope to attract younger audiences.