On June 12th, 2020, Inés Malpassi celebrated her 8-year anniversary with Terra Translations. If you ask her, though, she's likely to tell you that isn't the whole story. She'll proudly point out that her involvement with Terra and her friendship with founder Beatriz Cirera go back even further. "I love Terra. I feel a part of it," she says, having just finished her workday as a Senior Project Manager and now preparing to celebrate her twin sons' 24th birthday. A hard-working mother of three, Inés explains why she values working for a company built by a mother-daughter team, and in which everyone involved is treated like family.
Human connection
"Human connection is fundamental," she says, and it's vital to Terra's corporate culture. After all these years, Inés is still working with several of the same people as the day she began. That includes both in-house employees and freelance linguists. In a world of near-constant change, why do people choose to stay in any one place? According to her, it's about a never-ending cycle of loyalty and support. She feels comfortable, heard, and respected as a member of the team, and makes sure that everyone she interacts with feels the same way. The sentiment is contagious, and everyone at Terra feels fortunate to work alongside her. It's no wonder that her loving demeanor and positive attitude would contribute to a beautiful, long-lasting camaraderie. Maintaining relationships and generating team spirit when everyone works 100% remotely is easier than one might expect. This is thanks to the core culture remaining steadfast through the years: treat one another like family.
Growth and change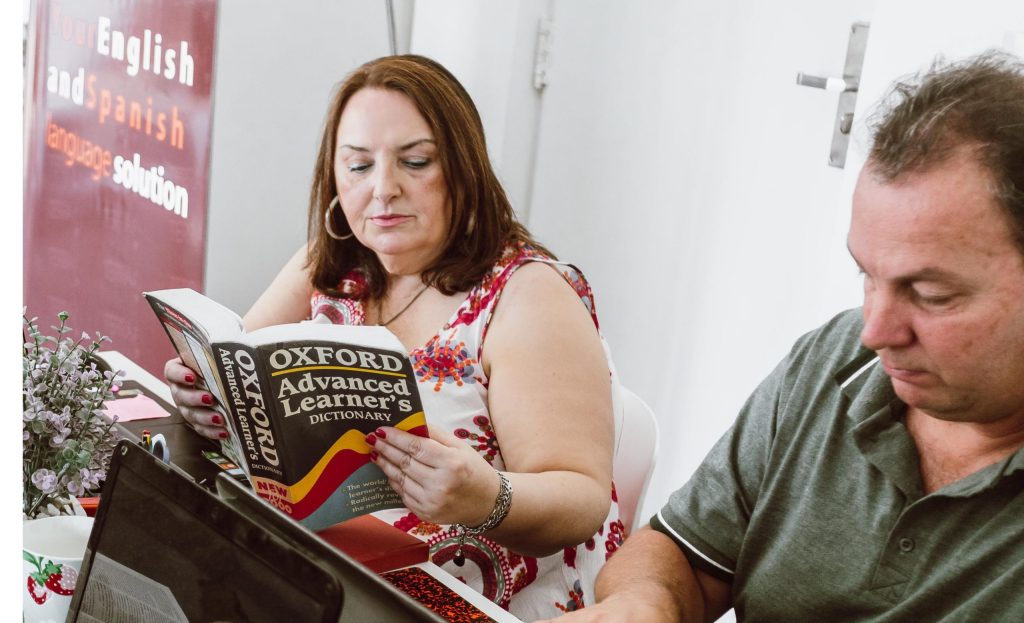 If the culture hasn't changed over the course of a decade or more, then what has? Inés assures that a lot has changed, and all for the better! If Terra was a seed when she joined, it is now a thriving tree with new branches and the same roots. As technology has advanced, Inés has seen the adoption of new online applications and programs. These new and improved tools have helped to keep up with a growing client base and to communicate effectively with coworkers and freelancers. The industry itself has evolved and expanded, and she has thoroughly enjoyed the opportunity to provide language services to new fields, such as medicine and video games. The key to rolling with the punches and adapting to change, she explains, is the ability to learn together as a team and support each other through challenges and successes. Inés is cherished for her giving spirit, always willing to lend a hand or a kind word to those who might need it.
Onward and upward
These days, of course, we're all feeling the challenge of living through a global pandemic. We're doing our best to find some normalcy in our personal and professional lives. Inés feels it is important to always look onward and have a vision for the future. It's not all about ambition, but rather the confidence that she is on the right path and will continue moving forward. A week of celebrating anniversaries and birthdays with her loved ones, whether in-person or from afar, seems a perfect example of appreciating and acknowledging what she has accomplished, while always placing priority on human connection. As far as her future with Terra, she feels nothing but optimism: "If Terra succeeds, we all succeed." Having a beautiful soul like Inés on our team certainly feels like success to us.