Mobile apps are very popular in Brazil and the most popular apps in this country are those relating to social media, entertainment, and social networking. There's a lot of potential app users in Brazil that app creators should try to appeal to. For those interested in localizing their apps for this market, this is what they need to know.
Take String Length Into Account
When translating text from English, Brazilian Portuguese requires 25% to 30% more space, so it's very important to take string length into account. This means it takes more time for users to read any text dialogue or subtitles features in an app, so it's essential to keep this length difference in mind during the development process. It's also vital not to forget to use a font that supports the full library of Portuguese punctuation and accents, as not including the proper characters can change the meaning of a word and cause comprehension issues.
Remember the Differences Between Brazilian and European Portuguese
If you think you can localize your app once to cover all Portuguese speaking users, think again. There are major differences between Brazilian Portuguese and European Portuguese that must be recognized. Spelling, pronunciation, and the meaning of words can differ between these two variants. For example, in Brazil, a bathroom is referred to as a "banheiro", but in Portugal it is called a "sala de banhos". Most Brazilians reject European Portuguese, so if you want to appeal to the Brazilian market, you need to localize to their specific variant.
Localize Metrics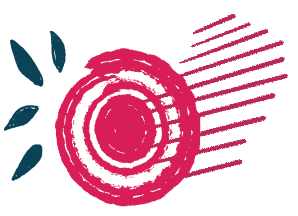 Speaking of localization, language is not the only element that must be adapted. Metrics such as units of measure, temperatures (ºC vs ºF), distance, weight, currency, and how dates are formatted can differ greatly across different languages.
When it comes to Brazilian Portuguese, you'll want to use the following metrics.
24h clock format
DD/MM/YYYY date format
Brazilian Real (R$) instead of the American Dollar ($)
Don't Forget About Culturalization
When it comes to making a mobile app successful in a new market, you need to keep more than just the local language in mind. Translating the language of an app is a great start, but to really thrive you need to keep culture in mind. This is where culturalization comes in. If your app includes cultural elements (such as film, religious, or historical references), adapt those to the target market. When it comes to seasonal events, you need to consider the season it is in the hemisphere the target market is located in, not what season it is where you're located.
There are apps for literally everything, so depending on what your app does, be mindful of sensitive topics such as politics and religion. Hiring a translation partner who has a deep knowledge of the culture you'll be translating into will help ensure you don't accidentally cause offense or isolate your new target market.